A Tanglewood TW28 CSN LH Left-Handed Acoustic Guitar. This Tanglewood guitar is for sale now for £100.00. Most the guitars listed on AnotherGuitar are being sold by sellers based in the UK. Some are based overseas but they do offer delivery to the UK. Please check sellers location for further details. Click the button below to go directly to the seller for all the information on this specific guitar.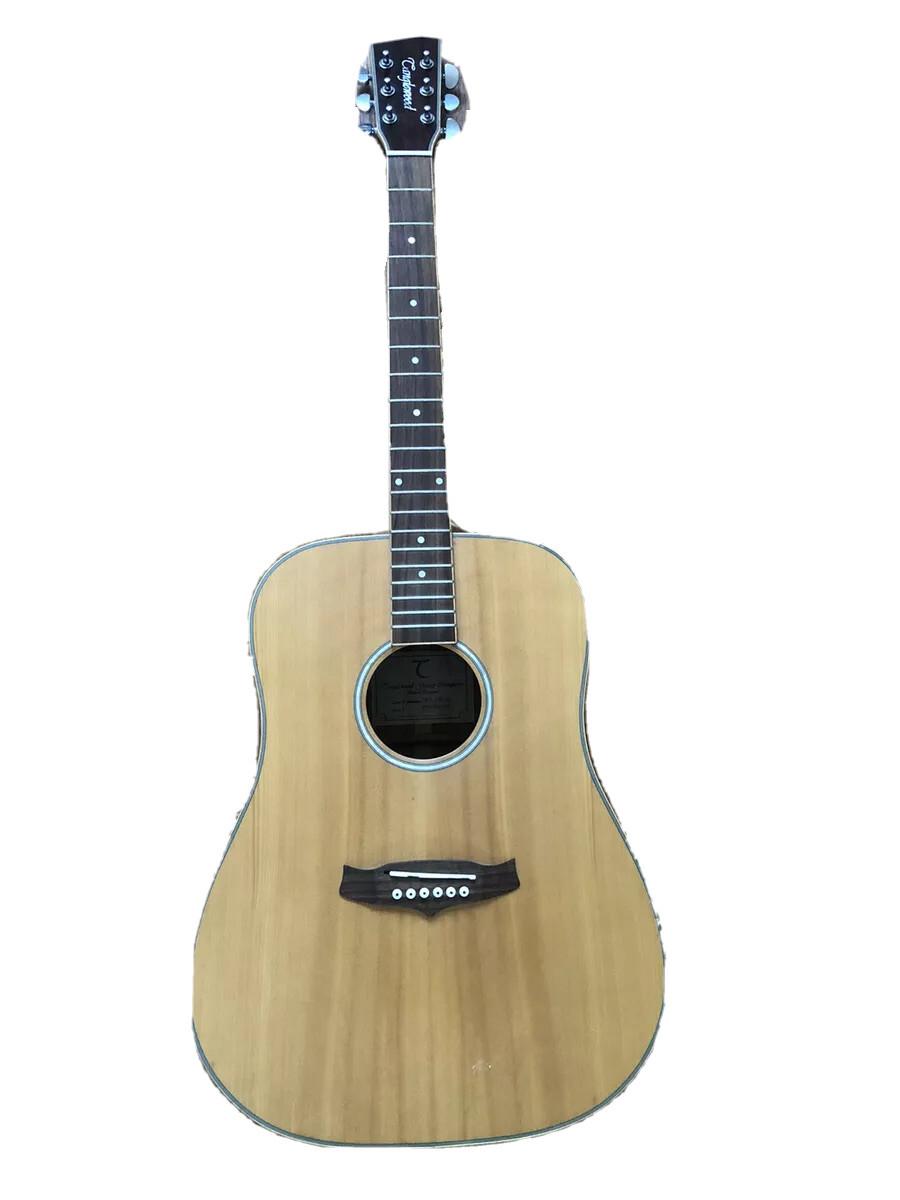 Brand : Tanglewood
Model : All models & styles
Parent Category : Tanglewood Guitars for sale (UK – used & new)
Price : £100.00
Condition : Used
Selller : georgrowel0
Description : Tanglewood TW28 CSN LH Left-Handed Acoustic Guitar
Location : Malton, United Kingdom
Sale by : auction
Ends on : 2022-06-28 21:00:40
Time Remaining : Ended
Tanglewood specialises in the production of Acoustic guitars with over 14 models in their line up. The include the Tanglewood Union, the Blackbird (smokestack black), Crossroads (whiskey burst) and the Tanglewood Heritage. For those looking for an entry level electric guitar that's NOT an Epiphone or Squier – they have their Tanglewood TE2 Baretta. In this collection you will find some of the most popular Tanglewood guitars like the Tanglewood TW4 and the Tanglewood Winterleaf
Gear4Music - Acoustic Guitars
G4M for Electric Guitars
Would you like your business advertised here?
AnotherGuitar serves over 500 page views per day to over 200 unique visitors. What better place to add a promotional banner for your business. If you are interested in advertising here and your business is directly related to music - instruments or lessons - please visit our advertiser's RATECARD for more information. A sitewide banner on EVERY guitar listing page can be yours for just £400 per month. 95% of our visitors originate from an organic source - that means they have been to a search engine and searched for something very specifically related to guitars. SHARE in OUR SUCCESS and advertise your business here